NETATMO SMART SIREN REVIEW
The Netatmo Smart Siren is a simple gadget, a battery-powered disc approximately the size of a smoke detector that does one thing and one thing only: it produces noise when the sensors or camera are triggered. To work, the Siren must be linked with the camera (it won't work without the camera), and it must be positioned in the same room as the camera, with no obstacles between the camera and the siren. This is, of course, rather restrictive. The only extra feature of the blaring, 110-decibel siren is the capacity to produce other noises on demand, such as a barking dog or a crying baby, which is best used to frighten members of your home.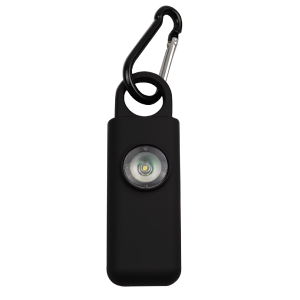 So that's the kit, or rather, the three different products you get for your $380 investment. Setting up these devices is straightforward thanks to Netatmo's app, which walks you through the process step by step. When you start using the system, things get a little more complicated. The Netatmo app has always seemed like a work in progress, and throwing in a full-fledged security system hasn't made matters any easier.

What is Netatmo Smart Siren?
The Netatmo Smart Outdoor Camera with Siren is an upgraded and enhanced version of the company's previous outdoor camera, which now incorporates a siren and a lot more. This camera may not be particularly attractive, but it has a lot of functions and design elements that make it well worth considering. Not to mention the fact that there are no recurring monthly subscription fees. Are the specifications and features, however, sufficient to make it desirable to own? To find out, we've been keeping a watch on our house using the Netatmo Smart Outdoor Camera with Siren for a few weeks.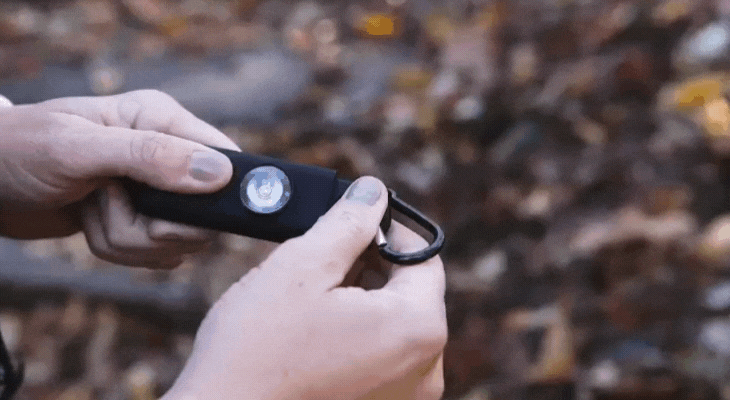 The Netatmo Smart Outdoor Camera with Siren isn't the most understated camera on the market. When attached to your outdoor wall, it's a huge black rectangular block of aluminum, plastic, and glass that sticks out quite a bit. That isn't always a negative thing, since the camera is obviously meant as both a deterrent and a security precaution. That is demonstrated by the built-in ear-piercing siren and brilliant lighting system.

Features of Netatmo Smart Siren:
1. Detection of movement
Face recognition isn't available on the Outdoor Camera, which is surprising because Netatmo's Indoor Camera does. It's also beneficial on rival outside devices like Nest's Cam IQ Outdoor since the alert will tell you who has been detected rather than the general 'person' identification that this camera provides.
At the very least, the Smart Outdoor Camera (with Siren) has some intelligence: it can identify if it's seeing a human, an animal, or a car. This works up to 65 feet away and delivers notifications to your phone, as well as your wristwatch.
2. Recordings and Alerts
The advantage of this method is that, unlike other cameras, you won't get a stream of motion notifications just because a tree is moving around in the breeze. You may also turn off notifications for animals and automobiles, ensuring that you only get alerted about the items you care about. You may also configure up to four different zones to watch for motion while ignoring the rest. This is handy if you're receiving a lot of false alerts.
3. App Netatmo Security
A still image from the selected camera (you swipe between them if you have more than one) appears on the app's main screen, and you must press the play button to watch the video stream. You may spin your phone to make the movie full-screen, and you can also use digital zoom to enlarge the image. You can press one of the thumbnails to play the video clip that contains the action that has been identified. You may save the clip to your phone and easily share it with others if it's essential (or simply entertaining).
4. Simultaneous use of floodlights and sirens
The floodlight is brilliant, and there's a slider to lower it to your preferred brightness. The light may be turned on, off, or automatically. You may configure it to turn on if humans, automobiles, or animals are spotted in the latter. You just select the categories you wish to activate. There's also a category called 'other movements,' which is a catch-all for everything else.

How does Netatmo Smart Siren work?
The Netatmo Smart Outdoor Camera, like other smart home security cameras, has a number of options to customize how it operates. When it's set up, it'll automatically collect footage from the area it's pointed at and send you an alert on your phone if anything happens. These messages, like those from other smart home cameras, might be a little overbearing at times but there are ways to adjust that.
To begin, you can create your own unique alert zones. These are regions inside the camera's range of vision that have been marked. This may be a gate, alleyway, walkway, or any other location where an undesirable visitor could enter your house. This option allows the camera to avoid places where your family may be present or regions that might otherwise be distracting.
You may also opt to record and/or alert when people, automobiles, animals, or "other" are observed inside the capture region by adjusting the monitoring and recording parameters. Changing these to just notify you about persons decreases the amount of alerts you receive. Other things can be ignored or simply recorded without being notified. You may even choose to just be informed at specific times, so you aren't bothered when everyone is at home.
This camera records video and saves it to an internal microSD card. The software then allows you to download it; you may also opt to store it to your Dropbox account or own FTP server for safekeeping.

How is Netatmo Smart Siren different from others?
One of the greatest outdoor smart home cameras we've seen is the Netatmo Smart Outdoor Camera with Siren. It's straightforward to use, clever, and adaptable. It's capable and convenient, thanks to the inclusion of the floodlight, siren, and local storage choices. The recordings are of high quality, easy to find, and download. During our testing, the alerts system appeared to be very accurate – unless you had some laundry hanging out in your line of sight that may be misinterpreted for a human. Overall, this is an excellent camera for home security, and the fact that there are no ongoing membership fees is a huge plus. It's a little expensive, but it's well worth it for the security and convenience it provides.

How much does the Netatmo Smart Siren cost?
The new model costs £319.99 / €349.99 and comes with a siren. You may get one directly from Amazon or Netatmo (where there are discounts for buying two at once). It is now unavailable in the United States and Australia. If you don't require the siren, the non-siren variant is £269.99 from Netatmo, or £229.99 on Amazon, saving you £90 above the siren model. The Smart Outdoor Camera is available on Amazon in the United States. At $273.99 (with an RRP of $299.99), it's a tad more costly.
It's a more expensive option than certain outdoor security cameras wherever you reside, but it's always vital to evaluate the long-term cost. Most competitors use cloud storage and consequently demand a monthly or yearly membership fee. However, with Netatmo, you only have to pay once, and it is yours to keep and enjoy.

For the most part, the Netatmo Smart Outdoor Camera is a fantastic pick. It captures high-quality video and the motion detection is accurate. It can't recognize faces, unlike Netatmo's Indoor camera, which is a bummer, and even if the latest model has a built-in Siren, there's still no speaker so you can respond to someone. Although there are no ongoing fees, the hefty purchase is justified because you can still see the live video feed and download footage remotely over the internet.

Frequently Asked Questions?
1. What sophisticated home security features are available?
Advanced security systems combine the above-mentioned basic components (sensors and a control panel) with additional crime-prevention technology. Glass break sensors, panic buttons for the walls, and a panic pendant to wear around the neck are examples of easy add-ons. Panic pendants have proven to be lifesavers in both medical crises and home invasions.
2. What kind of security cameras are available for residential use?
For home protection, modern indoor/outdoor video surveillance is full color, full motion, and high quality. The finest security cameras can see in the dark and adjust rapidly to changes in illumination. Some enable for remote monitoring and control from a smartphone or a desktop computer.