Introduction
True wireless earbuds are one of the audio sectors that has gotten a lot of attention in India. In fact, the TWS category in India alone expanded by 723 percent year over year in Q3 2020. Noise is an Indian audio and wearable accessories company that has been releasing a slew of earbuds in several categories throughout the year. The Noise Buds are the most recent addition to the list.
The Noise Shots X-Buds are real wireless earbuds with a low price tag in India's already saturated TWS industry. Noise is most recognised for its audio and smart wearable products. The Noise Shots X Buds has a 20-hour battery life, which includes the casing, complete gesture control, and a low pricing.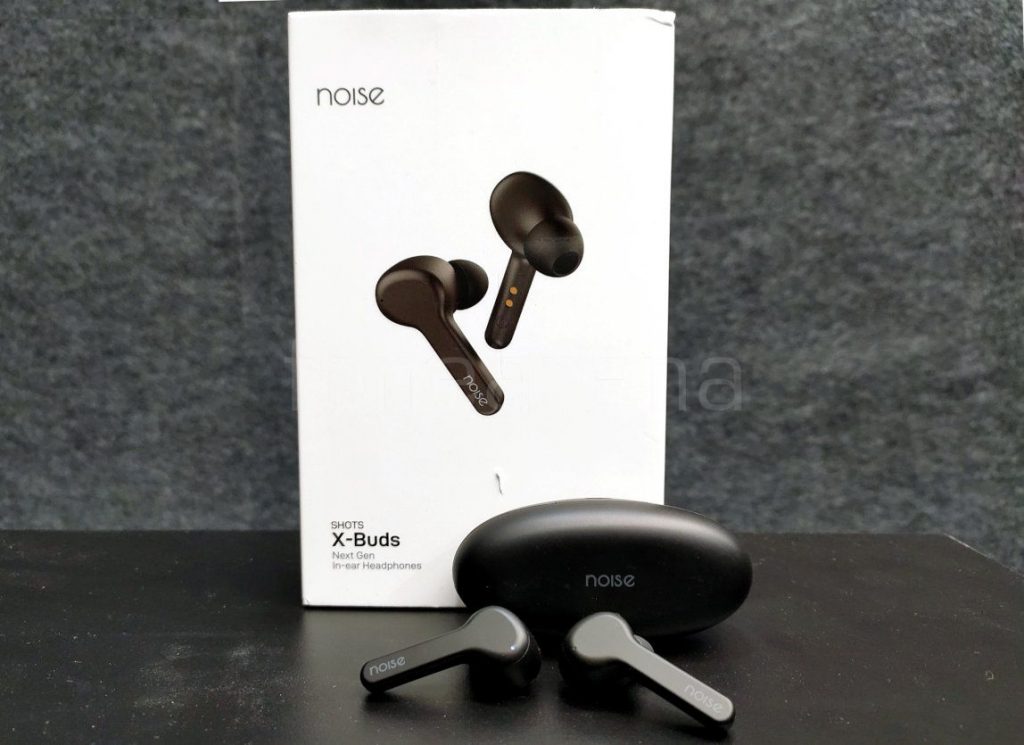 What is Noise Shots X Buds?
The Noise Shots X-Buds are a set of genuinely wireless IEMs that, despite their low price, don't skimp on sound quality. While bassheads won't receive a tremendous thud with every rhythm drop, the earphones' detailed mids and highs make a wide range of tunes seem tonally attractive. A slew of useful features, like IPX5 sweat resistance, built-in touch controls, voice assistant access, Bluetooth v5.0, and more, more than make up for the lack of a dedicated app and USB Type-C charging, especially at the Rs 3,999 price point. The Noise Shots X-Buds are a great, value-for-money buy, despite the touch controls being unstable and the lows being rather subdued.
Features of Noise Shots X Buds:
· While the Noise Shots X-Buds provide a slew of functions that are typically overlooked at this pricing point, some of them are hit or miss. Take the built-in touch controls, for example. The more expensive 1More Stylish True Wireless headphones do not have touch controls, instead opting for the more antiquated single-button controls. The touch controls on the Noise Shots X-Buds let you adjust the volume, pause/play music, skip songs or go back in time, engage voice assistants, and accept and reject calls.
· What exactly is the issue, you might wonder? Performing this motion is a hassle since the touch panel occasionally mistook it for a double-tap and halted the music. The earbuds sometimes mistook a triple touch for a single tap and raised the volume. It became more irritating, and the reviewer eventually succumbed to skipping tracks by whipping out the test gadget.
· By touching and holding either earphone, you may use the touch controls to activate your device's voice assistant. Take this with a grain of salt, since it only worked approximately half of the time when we tested it. To answer a call, tap either earphone once. Touching and holding any earbud for two seconds will reject the call, while double-tapping any earphone will end it.
· These acts went off without a hitch, and there were no big issues. Despite the fact that the touch controls are hit or miss, we utilised the pause/play and volume touch controls frequently since they functioned virtually flawlessly.
· The Noise Shots X-Buds are also IPX5 (sweat-resistant) certified, which means they can withstand light rain and sweaty training sessions. The earbuds also provide Bluetooth 5.0 connection, auto power, pairing, and power off features, as well as compatibility for the AAC codec. However, instead of Type-C, there is micro-USB charging, which is a shame in 2019, since having to carry two chargers is inconvenient.
Advantages of Noise Shots X Buds
Users will find the earbuds themselves contained in a matte-black elliptical charging case, a micro-USB charging cable, a user manual, and extra ear tips in various sizes when they unbox the Noise Shots X-Buds (S, M and L). Despite its plastic shell, the oval charging case's matte surface is appealing to the touch and feels rather premium in the palm. The 'Noise' logo is gently integrated in the centre of the casing, giving it a very modest appearance. The casing is magnetically closed, however it opens up smoothly without requiring too much force.
The casing is generally pocketable, but in women's pants, it protrudes rather a little. It's also extremely light, weighing only 50g when the earphones are included in the case. The case also has a charging indicator, which consists of four tiny white LEDs that indicate the remaining energy in the case. The earbuds' shape is similar to that of the Apple Airpods, since they have the same angled tips and 'pipe-style' construction. As previously indicated, the box includes various-sized silicone ear tips, which, when combined with the 45-degree angled earphone nozzles, provide a secure fit.
The Shots X-Buds are extremely pleasant to wear, even for long periods of time, and they remain on even during light exercise like running. However, be aware that these earphones protrude quite a bit from the ears, and if you have short hair or wear your hair in a ponytail, they will bulge fairly visibly from a distance.
With golden magnetic connections that attach to the charging case, the earphones have a similar matte feel as the charging case. They also have a red LED when the battery is low, a blue LED while the earphones are in pairing mode, and a white LED when they are connected. Overall, the charging case and headphones are well-designed, with both having a simple, discreet, yet elegant appearance.
Conclusion Noise Shots X Buds Final Review
When it comes to Noise's newest truly wireless entry, the Noise Shots X-Buds, there's a lot to enjoy. The earbuds deliver balanced and clear middle and treble performance at a relatively low price of Rs 3,999. Bass aficionados, on the other hand, should avoid purchasing these earbuds since the response in this range is noticeably subdued, making hip-hop, rap, and EDM genres sound a little listless. If the bass-y 'booms' and 'thumps' aren't essential to your listening experience, the Noise Shots X-Buds provide excellent sound quality, IPX5 sweat resistance, touch-resistant controls, and more, all without burning a hole in your wallet.