TORROBAND REVIEW
Is the resistance band just for fitness professionals or gym junkies? Obviously not: Resistance bands may help anyone, whether they're a beginner, an expert, recovering from an injury, or an athlete. Resistance bands are one of the portable, non-gym equipment that many people found quite useful during and after the pandemic. Simple, portable, and lightweight material that can completely transform your workout. It's a terrific place to start for beginners or a great supplement to an already well-structured training regimen.
Resistance bands have become a very common and popular fitness item on the market, but they come in a variety of shapes and sizes, which is why this Torroband review is here to help you figure out if Torroband is the right resistance band for you.

What is Torroband?
Torroband is a collection of resistance bands that can be used for balance, strength, stability, and other exercises depending on how they are utilised. They're elastomeric bands that provide resistance to pulling forces. When a person uses the band, he or she applies force to overcome the resistance, putting the muscles to work. The difference between resistance bands and weight lifting against gravity is that resistance bands allow you to gradually increase the force while keeping balance until you can't go any farther.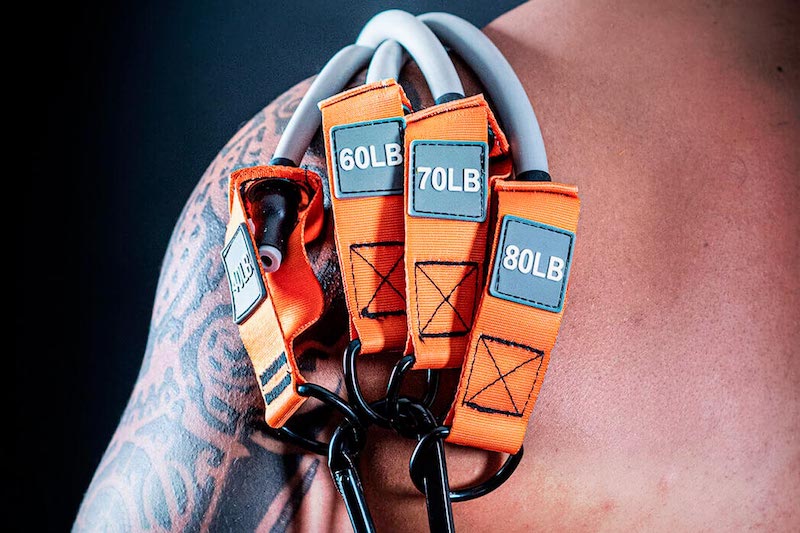 Unlike weight lifting, which may cause major muscular damage if not done properly, this puts less force on the muscles and has a much lower risk of inflicting harm to muscles and tendons. Torroband is available in a variety of resistance levels, with a total weight capacity of 300 pounds. This allows the user to exercise progressively by changing the resistance weight at each level. The 350 pound limit is sufficient for an advanced level. Each band is made to assist users in achieving the outcomes they desire. They come in a variety of weights: 40 pounds, 60 pounds, 70 pounds, and 80 pounds, allowing you to work harder or easier on any given day. They're also lightweight and portable, making them ideal for travel.

Features of Torroband:
Torroband's most well-known features include the following: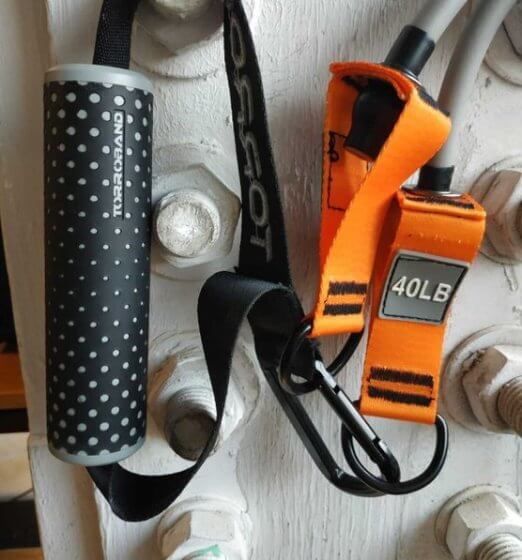 · Handles with a Patent
The Torroband handles are one-of-a-kind in that they are firm and slightly dotted to promote grip and prevent slippage during a workout. As the official page says, the Torroband website claims to have put in a lot of effort to build the best Torroband handles. The handles are believed to be patented, which is incredible. The handles are an important aspect of the overall design. It will be difficult to utilise the bands if the handles are not ideal.
· Durable Plastic
While other resistance bands employ cheap plastic handles with slick foam, Torroband claims to have developed strong plastic grips that will "never break" while yet handling the highest resistance levels without slipping. The exterior plastic layer has perforations in it to prevent slipping, even when wet. In addition, the handles rotate around the material during workouts, providing you more flexibility and range of motion.
· You Can Workout Anywhere
Torroband brings your workout right to your door. You can simply practise your work using Torrobands connected to door straps or any sturdy surface. You may avoid multiple journeys to the gym by using this complete workout equipment from the convenience of your own home. Many people used to go to the gym solely to undertake strength training on the gym's resistance machines.
It's a good thing, because Torroband can't possibly be in the gym. Resistance bands have become a popular training tool for everyone, and many people have included them into their workout regimens. Are you staying in a motel or a campground far away from home? Don't worry, you won't miss anything as long as Torroband is with you.
· High durability combined with light weight and portability
Three distinct characteristics in a single spot. Durability, lightness, and portability are all important factors. Torrobands provide up to 350 pounds of resistance, while the bands themselves are just about 3 pounds, making the system portable. A carrying case is included with every purchase. It is built of high-quality and long-lasting materials that will last a long time.

How does it Torroband work?
Torroband, like other resistance bands, works by creating tension in the rubber bands, which acts as a barrier against the force pulling it. These rubbers are an extremely elastic substance that can stretch as long as the force tugging on them is strong enough to overcome their resistance. Torroband is a collection of four bands with varying strength or difficulty levels ranging from 40 to 60, 70, and 80 pounds. As a result, working out with these bands can be tailored to your preferences. Beginners, intermediates, and advanced students will all benefit from this book. Users can tailor their workouts with Torroband based on their preferred levels or strengths.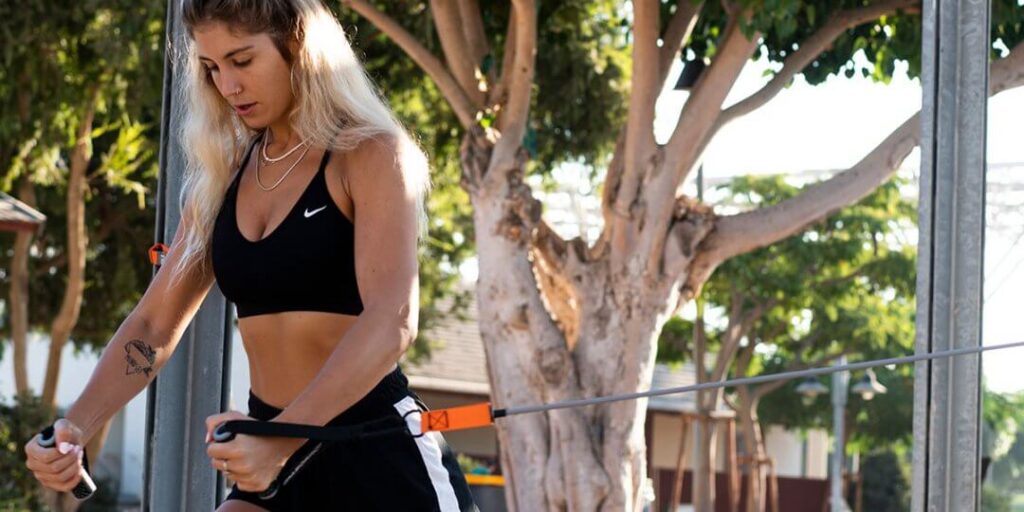 Torroband is a type of exercise or strength band. It's one-of-a-kind, just like all resistance bands on the market are made uniquely. Each Torroband resistance band has a varied resistance level, ranging from 40 pounds to an additional 80 pounds. There are four bands in all, each with a resistance of 350 pounds. They're all the same length, but the strength and resistance varies; the 40lb resistance band, for example, is simpler to stretch. As a result, it's more suited to exercises that need a wider range of motion. It's also slightly easier to use, making it excellent for those who are just getting started.

Advantages of Torroband
· There are numerous fitness choices available.
You can do a chest press or back row in a standing position instead of using a bench with Torroband. You can also practise sideways movements, which are useful for sports activities such as swinging a baseball bat or golf club, as well as everyday duties such as opening a door or moving a box. The following is the difference between utilising resistance bands and dumbbells for strength training: To work against gravity with dumbbells, you are limited to particular body positions in a vertical plane of motion. You may do exercises in both the vertical and horizontal planes with resistance bands.
· Cost-effective
Because you can complete a variety of workouts with just one band, as seen in the examples above, you won't need as many weights or machines. If you exercise at home, a set of resistance bands can save you money on weights while also saving you room.
· Injury risks are reduced.
According to several studies, resistance band exercise produces equivalent, if not more, muscular activity than weight lifting. One significant distinction is that it applies less stress to the joints, allowing for more stimulus to be sent to the muscles while reducing the risk of damage. Resistance bands like Torroband may allow you to continue working out and executing exercises that you couldn't do with dumbbells, which is fantastic news for anyone with current ailments or joint problems.

What problems does Torroband solve?
Torroband resistance bands are elastic bands that are used to strengthen muscles. These bands can also be utilised in physical therapy for convalescents with muscular injuries, such as cardiac rehab patients, to allow for gradual strength and muscle recovery. Torroband is an excellent workout tool not only because it is inexpensive, portable, and versatile, but also because it can be used to target both major and minor stabilising muscles. Providing a variety of workout activities and exercise possibilities. Different muscle groups can be addressed, and stability and range of motion can be increased, using the bands. These resistance bands are used to push the muscles to work harder.
The Torroband resistance band's usefulness is another distinguishing feature. Its length and tensile strength are impressive. The diverse levels of resistance provided by the various bands are appropriate for various levels of activity and muscle groups. Toroband's concept is to work out wherever. Workouts using these resistance bands are no longer limited to the gym; they can now be done almost everywhere. With up to 350 pounds of heavy resistance bands, getting in shape and building muscles has never been easier. Furthermore, they are incredibly light and may be easily transported around.

How much does the Torroband cost?
Torroband can be purchased directly from the official website, which is currently offering a 50% discount at the time of writing this review. Torroband costs roughly $100 each set, but you can get it for as little as $89 if you order two or more sets at once. Here's how the price works:
· $99 for one set
· $178 for two sets
· $255 for three sets
Free shipping ($0) is available at checkout, and your product will arrive in 12 to 21 days. You can also choose regular delivery ($8.70), which takes 5 to 11 days to arrive.

Conclusion Torroband Final Review
Torrobands are one-of-a-kind resistance bands with high-end features and, of course, countless advantages. These are bands that will undoubtedly contribute to any training regimen and are a wonderful place to start for a fitness beginner. Given the simplicity and long-term benefits, it is a cost-effective solution. It is unnecessary to go over the advantages again because they have already been stated, but one thing is certain: Torroband comes highly recommended.

Frequently Asked Questions?
1. Which is more effective: resistance bands or machines?
Machines are beneficial to beginners since they teach the broad movements that must be performed in order to target specific muscle groups. However, depending on your body shape, they can be tight and compel you to move in an unnatural manner, resulting in you not getting the most out of your workouts. You'll get the best benefits if you can work the entire muscle from extension to contraction, which you can do with resistance bands.
2. Is it possible for Torroband to do harm?
If used properly and by someone who is not already injured, these bands pose little danger of damage. Straight bars are ideal for heavy lifting. If you have any shoulder or wrist problems, though, they can aggravate your injuries. Using resistance bands, on the other hand, allows you to control the angle at which you exercise. As a result, you can avoid training in uncomfortable positions while still addressing the appropriate muscle areas. Even if you're not injured, it's always a good idea to mix up your workouts as much as possible to avoid overworking your joints.