DODOW REVIEW
The Dodow is a simple light metronome gadget meant to aid sleepers suffering from insomnia or other sleep onset difficulties in falling asleep in under 20 minutes. The device is about the size of a hockey puck and is activated by touching the Dodow's top. The metronome will be turned on for eight minutes with one tap, and the Dodow will be turned on for twenty minutes with two taps. After the timer has expired, the device will turn off automatically. With a lengthier single touch, roughly two seconds, the user can manually turn the Dodow off before the session ends if desired.
The Dodow illuminates the ceiling with a pulsing blue light. It starts off as a blue dot, develops into a halo, and then shrinks back to a dot. Users inhale as the blue light expands and exhale when the light retracts, following the beat of the light. Breathing slows down from an average of 11 breaths per minute to six breaths per minute when done with the light. The user inhales for 40% of the time and exhales for the remaining 60% of the time in this pattern.

What is Dodow?
The Dodow device was developed by three insomniacs who found relief through breathing exercises and meditation. The Dodow is a simple device that integrates numerous sleep assistance approaches into a natural method of falling asleep. The 20-minute session may be most useful for sleepers who require an hour or longer to fall asleep. The eight-minute session may be best for people who fall asleep in less than an hour. The breathing exercise may take many nights to become acclimated to and relaxed with, according to Dodow.

Features of Dodow: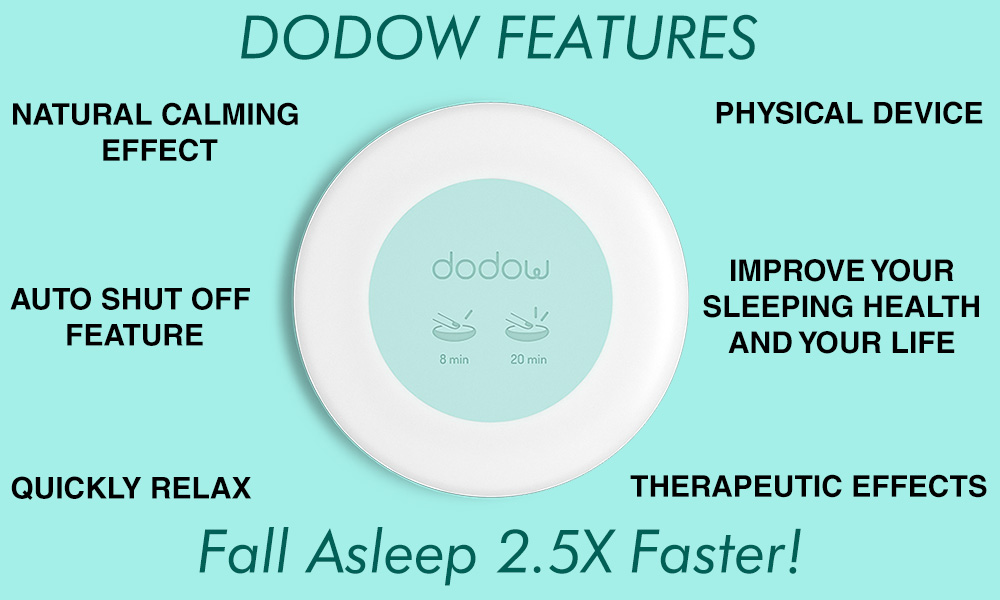 How does Dodow work?
The Dodow is a sleep aid that uses a light metronome to assist people fall asleep in 20 minutes using a natural, non-habit forming, and low-cost technique. The dodow device features two settings, which can be changed by tapping the Dodow's top.

Advantages of Dodow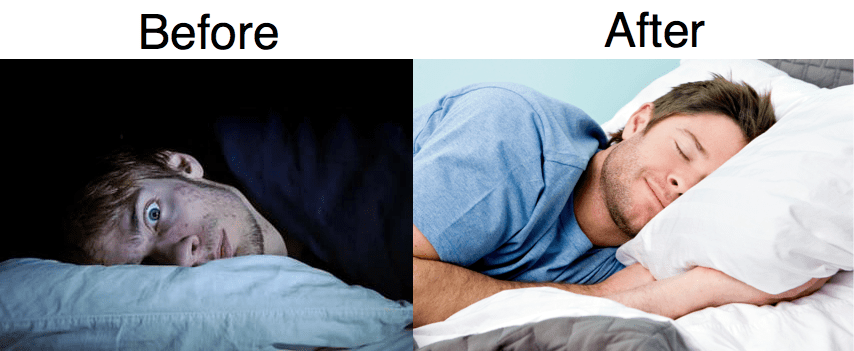 Aside from the content of press releases, research have found that 30% of Americans admit to not getting enough sleep while taking over-the-counter sleeping medicines. Furthermore, utilizing prescription medicines might lead to addiction or dependence, and you will never be able to sleep without them. Dodow sleep aid creators came up with a solution from this technology gadget to prevent a situation where you have to take supplements that could impact your health in the long run. It is safe to use and has no negative side effects. Here are some reasons why you should use the Dodow metronome to help you relax your body and fall asleep in a 20-minute cycle.
1. The Ease of Using
In addition to health professionals, research has indicated that a healthy adult individual requires six to nine hours of sleep. Other underlying characteristics, like age and general health, may, however, influence how much sleep a person needs. Dodow sleep aid is one device that can help you obtain a good night's sleep without having to deal with confusing cords or buttons. To set up a session before going to bed, Dodow does not require any experience. The sleep device does not take much room, according to full Dodow customer reviews and news information; you are set to go with one or two taps.
2. It comes with a variety of session options.
Not everyone falls asleep at the same time; you can have a partner who falls asleep almost as fast as you do; Dodow allows you to choose the session that works best for you. An eight-hour session is best for you if you are the type of sleeper who falls asleep quickly but still has trouble staying asleep. A 20-minute session, on the other hand, is a fantastic solution if you suffer from persistent insomnia. If the first session does not work, repeat the process until you fall asleep in a matter of minutes.
3. There are no interruptions to your sleep.
If you have trouble sleeping, you may have heard or read in the news that one approach to fall asleep faster is to relax the body and reduce stress levels by turning off any device in the room that generates blue light. Dodow emits blue light, and you're probably wondering how it can aid sleep. Here's what happens: the blue light on this device isn't as intense as it is on other devices. You may rest assured that Dodow will not interfere with your sleep; in fact, it may help users fall asleep more quickly.
4. Design that is easy to use
Dodow's sleep aid features a compact form that is 45 inches wide by two inches high. Even if you prefer to keep your employees gathered around the bed, you will not be able to find a suitable location for this equipment. You may start the blue light that shines out with only one tap on the touch-sensitive surface, and you'll most likely fall asleep within 20 minutes. With the battery, the Dodow weighs just over seven ounces, making it ideal for travelers.

Who can Use Dodow?
The Dodow's goal of reducing sleep latency through scheduled breathing, relaxation, and meditation may be beneficial for the following groups:

How much does the Dodow cost?
The Dodow is presently available for $59 per unit. If you buy more than one device at the same time, the manufacturer will give you a discount. The cost of two Dodows is $98, which is a 16 percent savings over buying them separately. The cost of three Dodows is $117, which is 33% less than the cost of purchasing the devices separately.

Where to Buy Dodow?
You may get Dodow at a variety of online stores, but we recommend Amazon because it is one of the least expensive places compared to other relevant merchants. The benefit of purchasing Dodow sleep aid through this site is that you may be assured of receiving an authentic Dodow, as well as free shipping for prime members. You will not receive the free shipping fee if you purchase this product from other affiliated online shops, and you will likely have to pay an additional fee of up to $10 for the device.
Buyers who are dissatisfied with the functionality of this product can return it to Amazon for a refund. If you believe Dodow sleep aid does not provide the greatest results as described in this dodow review, you have the option to return it and receive a full refund.

Conclusion Dodow Final Review
Despite the fact that Dodow is still a relatively new product on the market, it has a large following of fans who adore everything about it, including how quickly it helps them go asleep and how it allows them to modify their sleep patterns without stress. We would recommend Dodow to anyone who is tired or irritable due to a lack of sleep or who is suffering from insomnia.
Despite its small size, placing the device next to your bed can significantly alter your attitude toward night. All those minutes and hours spent staring at the ceiling and struggling to fall asleep could be a thing of the past. Dodow will offer you something to concentrate on while also assisting you in controlling your breathing rate. What could be better than a device that allows you to sleep like a child? Despite the fact that other similar products, such as Dodow, claim to provide the best results, we can confidently tell that none of them compare to this potent sleeping aid.

Frequently Asked Questions?